Buy both no-stem menstrual cups and save
Regular price
$52.00 USD
Sale price
$13.00 USD
Unit price
per
Sale
Sold out
Buy on Amazon
Buy both the Funmicup no-stem collapsible menstrual cup (size small - 25ml) and the Funmicup no-stem anatomic menstrual cup (size large - 35ml) and save!
Both menstrual cups hold up to 5x more than a regular sanitary pad or tampon and are made with only 100% medical grade silicone which is harmless to your body and the environment. No colours or dyes have been added to our menstrual cups to ensure you get a toxin-free product.
Funmicup no-stem menstrual cups save you the hassle of constantly changing pads and tampons during your period and let you carry on with all your normal activities - including exercise and sports. You can forget about them for up to 12 hours! Plus they're reusable up to 15 years.
Be kind to your self, your pocket and your planet! The small size cup is recommended if you have not had a baby, and the large size if you have had a baby.
Benefits

Menstrual cups are a zero-waste sustainable period protection option because they are reusable for up to 15 years (at the cost of 6-12 months' supply of disposable sanitary products), making them good for the planet and great for your pocket!

They're also more comfortable to wear than a sanitary pad or tampon as they collect rather than absorb menstrual fluid (up to 5x more than a regular sanitary pad or tampon) eliminating dryness and irritation and may assist in maintaining a healthy vaginal pH.

As the menstrual cup cup is worn internally, it is ideal for participating in sports, dancing and living life to the full!

Funmicup no-stem menstrual cups are made from 100% medical grade silicone and are made without dyes, toxins, phthalates, BPA or latex to provide up to 12 hours leak-free protection, day and night.
Note

Being an intimate product, we are unable to accept returned menstrual cups or offer refunds once sent to customer.
Share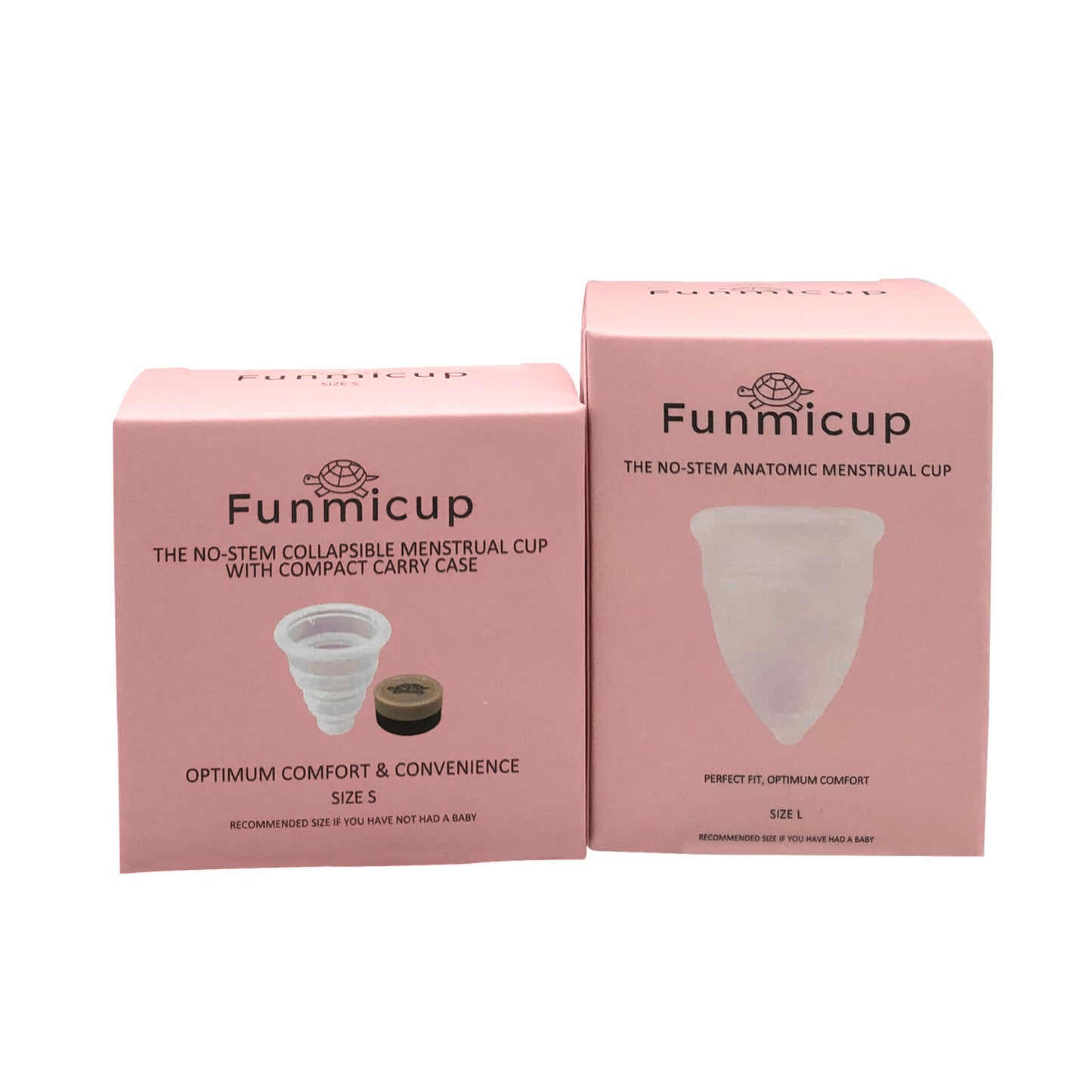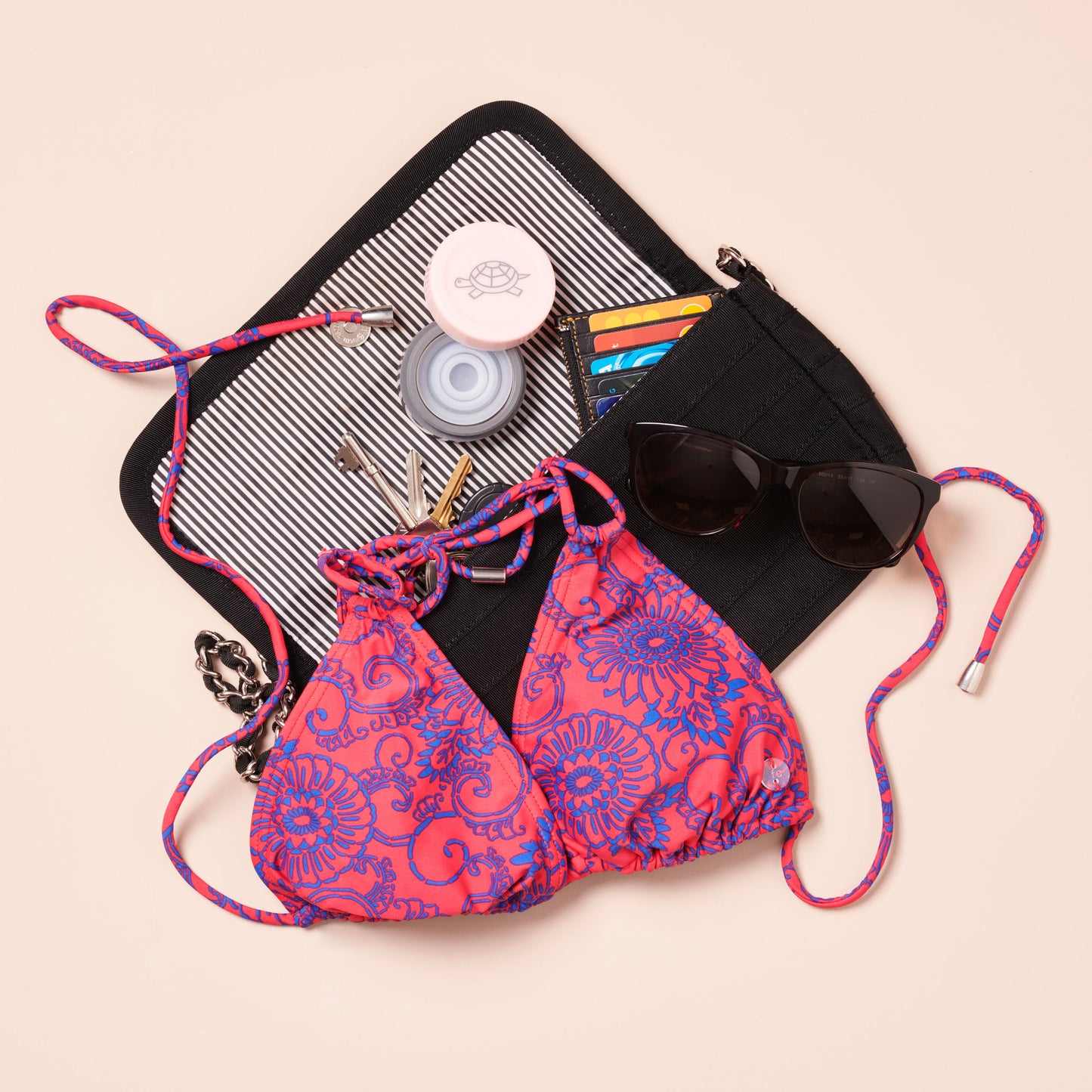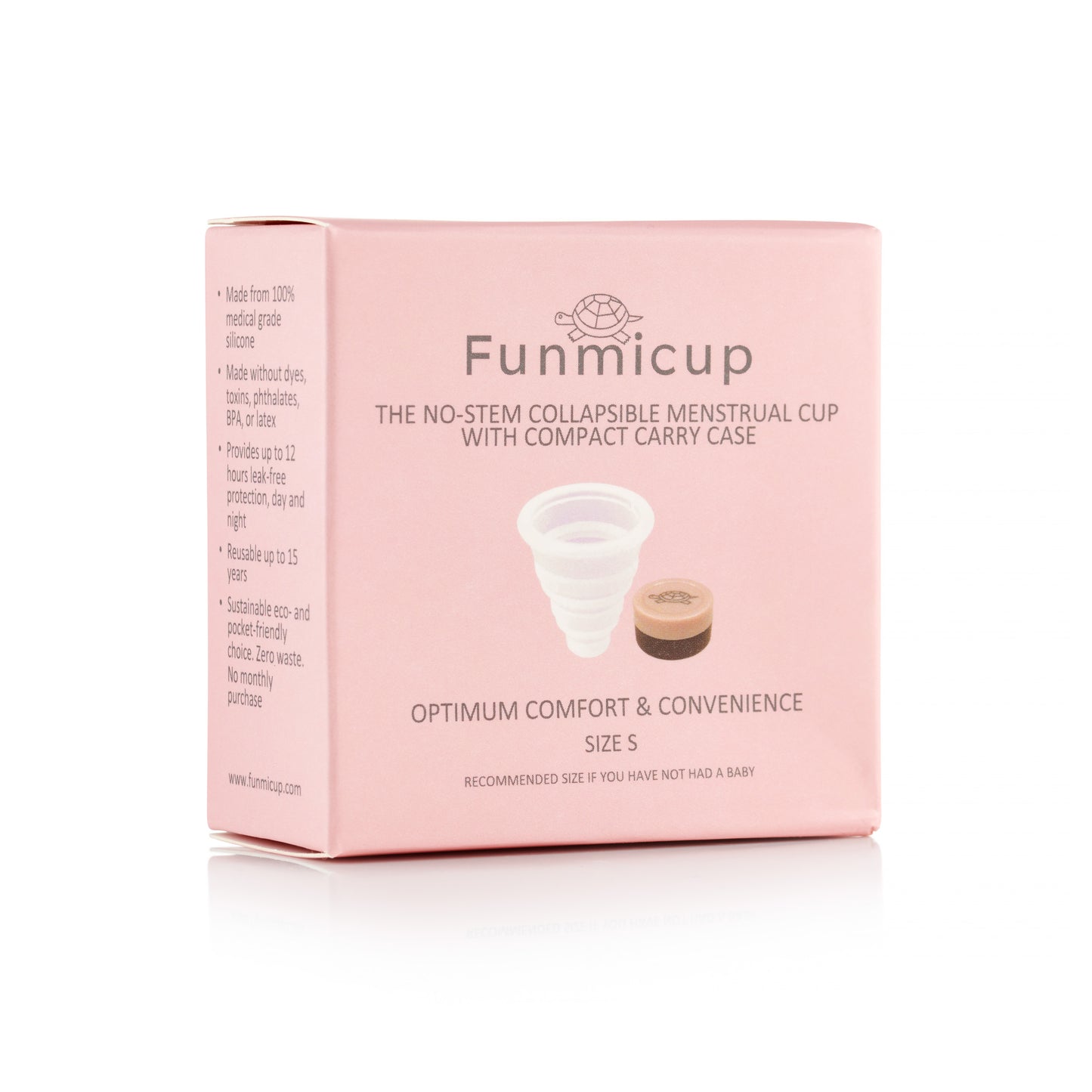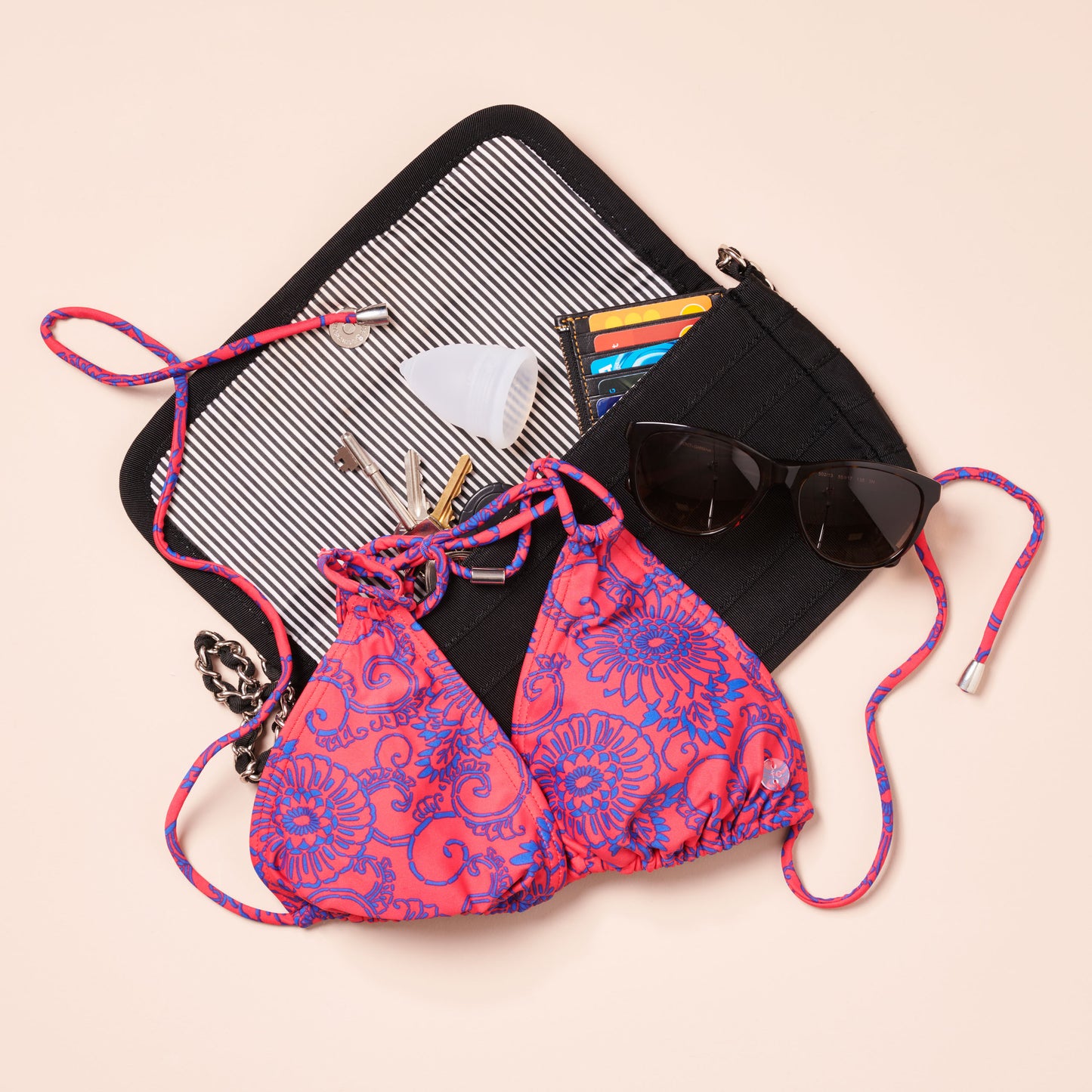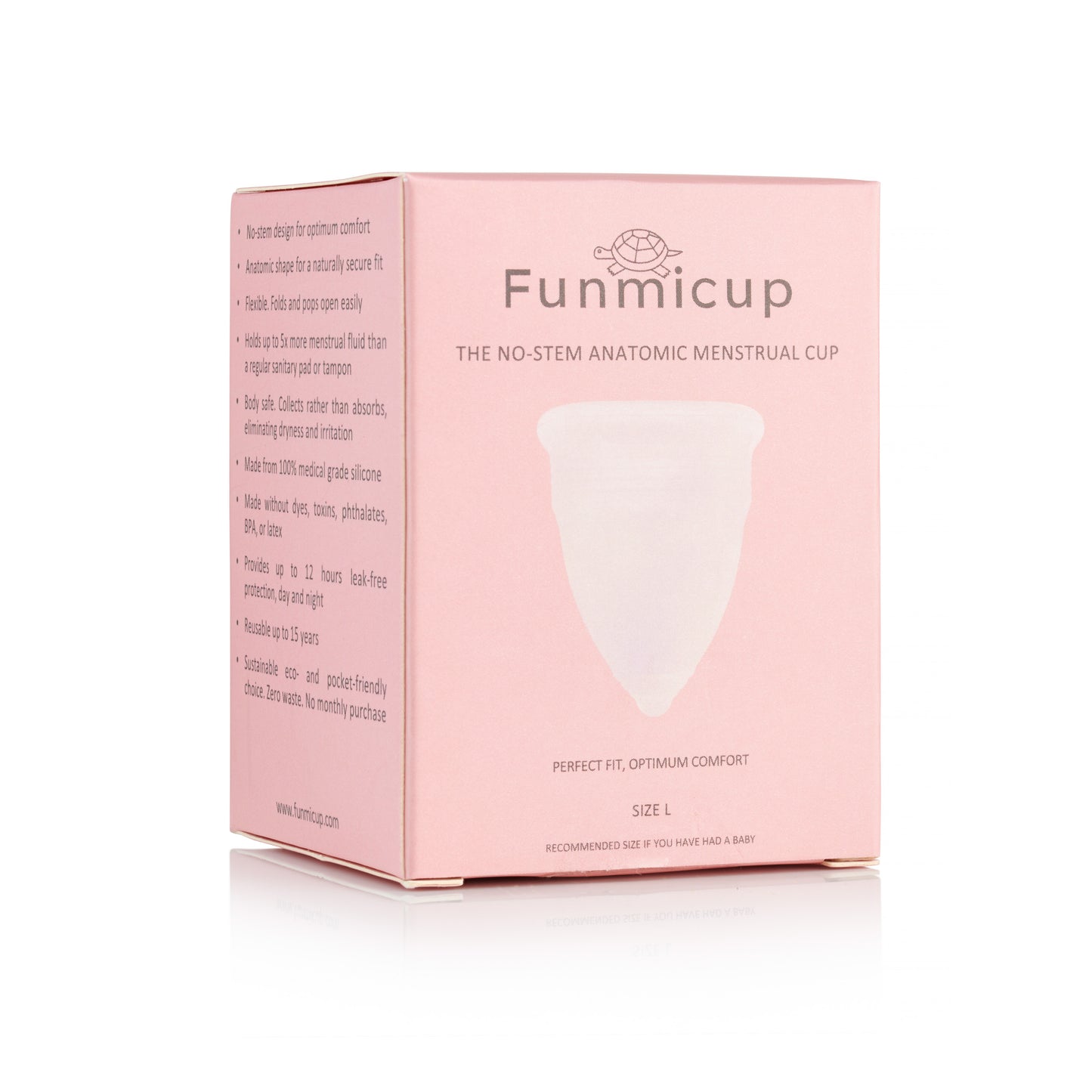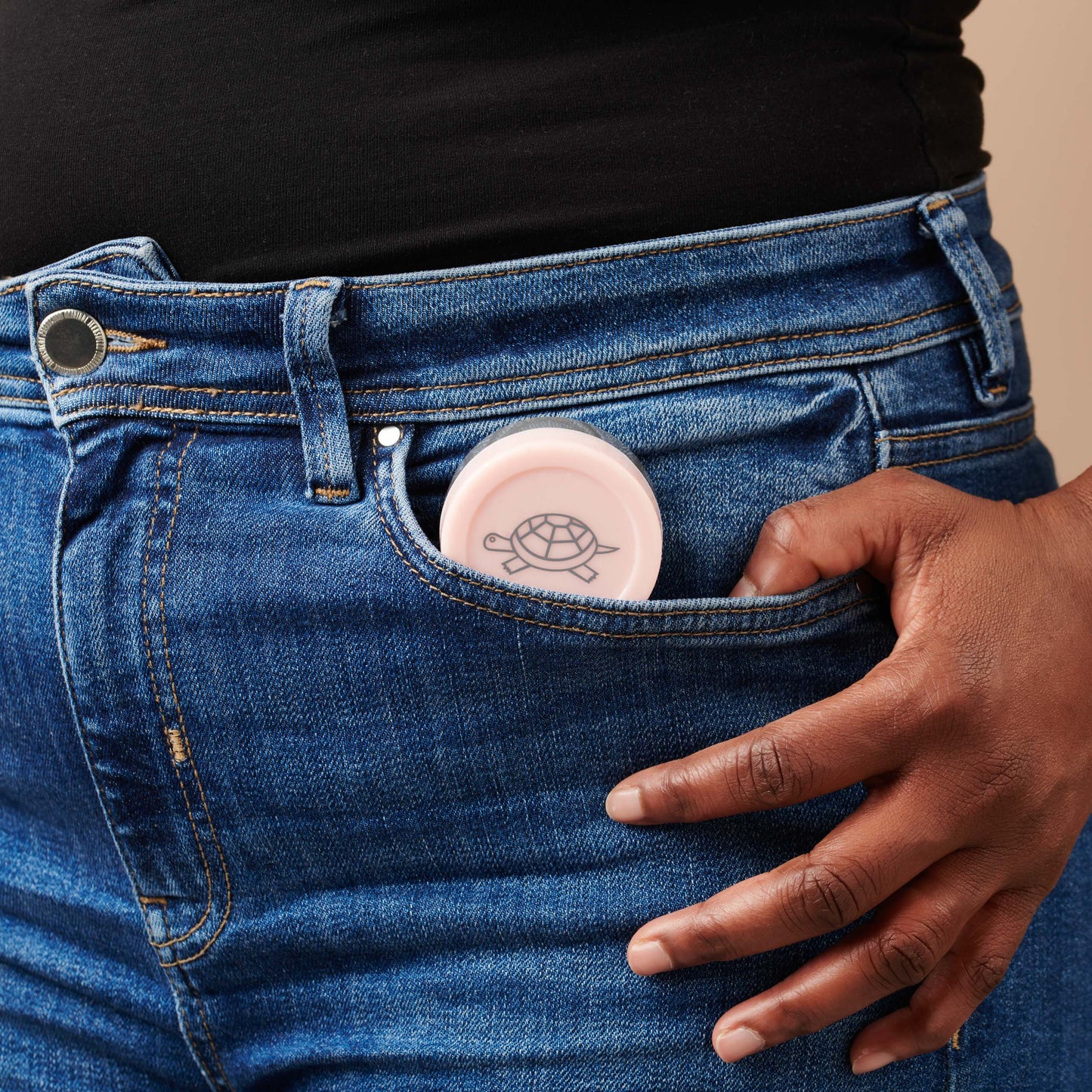 Buy on Amazon
You can also get your Funmi product with Prime Delivery from Amazon. Click below to go to Amazon in your country: