Funmi Foldable Sitz Bath & Bidet For Use Over Toilet
Regular price
Sale price
$20.00 USD
Unit price
per
Sale
Sold out
Buy on Amazon
AN IDEAL PERSONAL HYGIENE AID: For vaginal steaming with herbs or to soak your perineum in Epsom salts for postpartum healing after vaginal birth, relieving haemorrhoids, extra cleaning etc. It's safe to use after childbirth or if you're having any other type of discomfort downstairs.
SOOTHING: Allows you to comfort your aching regions with sitz bath salts multiple times a day without having to undress completely to bathe or shower. Get instant relief from haemorrhoids (piles), postpartum discomfort or following surgery in the vaginal / anal region, keeping everything clean to avoid expensive medical treatments and pain medicines.
A COMFORTABLE CONTOURED SEAT: There's no need to struggle to get out of a painful bath tub, unlike other options, our sitz bath is curved and enables comfortable seating for all hip sizes.
EASY TO CLEAN: The Funmi Foldable Sitz Bath & Bidet is sturdy and has a super smooth surface that makes it very easy to clean after use. Made from strong PP and silicone to withstand high temperatures up to 135 degrees Celsius. It is also lightweight and long-lasting. It's ideal for new mothers, mothers-to-be, the elderly, parents, friends, patients, and so on.
FITS MOST TOILET SEATS, including round front, elongated, and square toilets, and may also be placed on top of any commode seat.
SUPER EASY TO USE: It is simple to set up. Place the sitz bath in the toilet bowl after fully expanding it. Pour in warm water, salt or herb solution of your choice. After use, gently lift the sitz bath to pour the water into the toilet through the holes at the back. Clean regularly with warm soapy water. 
DIMENSIONS: open - L39cm x W36cm x H12cm; folded - L39cm x W36cm x H5cm. 
Share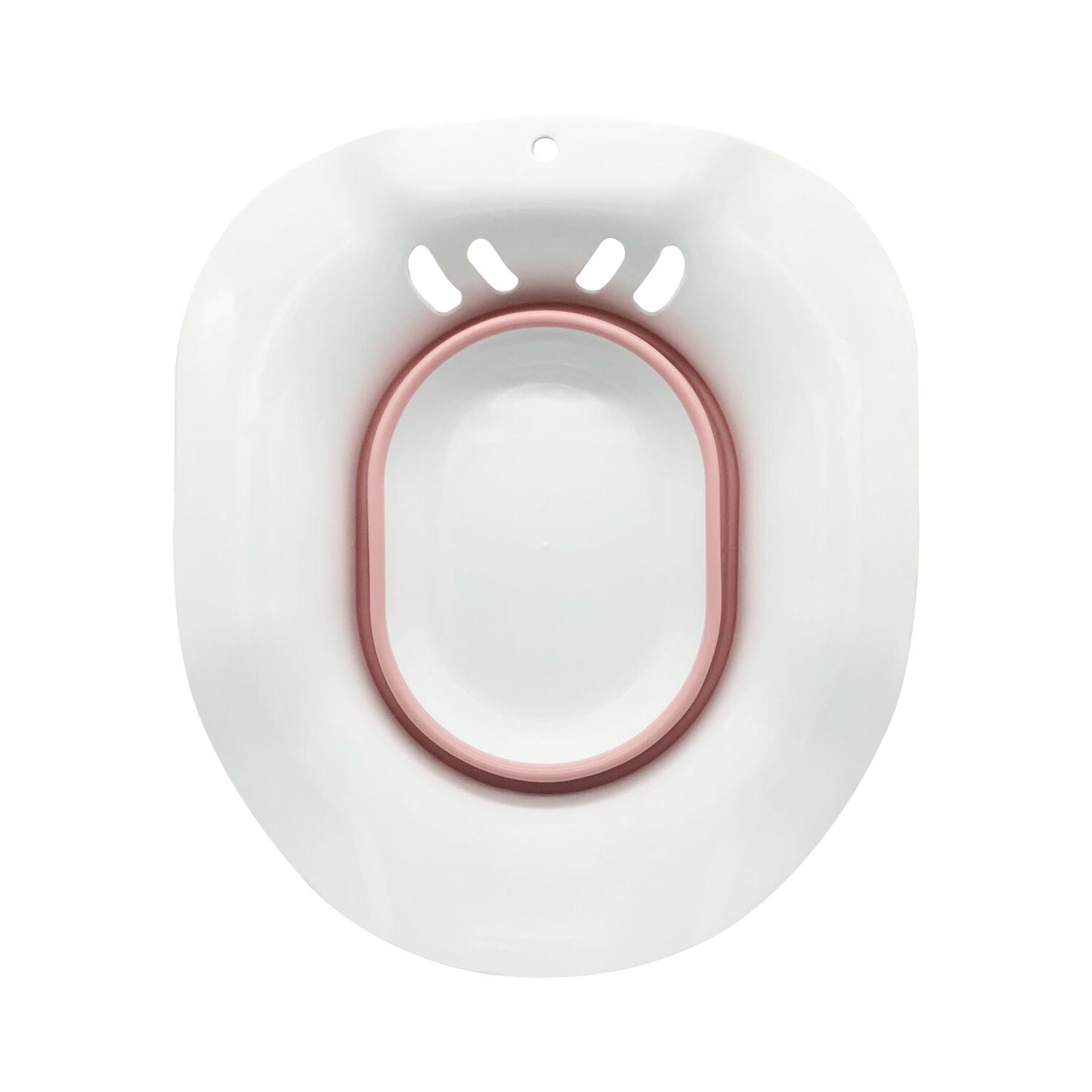 Buy on Amazon
You can also get your Funmi product with Prime Delivery from Amazon. Click below to go to Amazon in your country: